Here at Netforks, we aim to provide quality solutions for all your material handling needs. Not only do we have some of the industry's fastest turnaround times on new and custom orders, we're also one of the most competitive on price.
With Netforks, you can always purchase with confidence knowing your order will be quick to deliver, correct in its execution, backed by our experienced customer service team as well as the best warranty in the industry.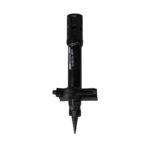 Auger Stump Planers
This inexpensive alternative for stump removal saves you time and money by turning ground preparation into a quick and easy process.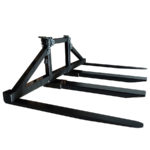 Fork Spreader
Max capacity – 18,000 lbs, Max overall width of 25', Max outer fork length 10'
Custom options available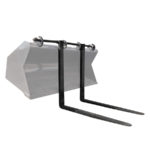 Bucket Forks
Get the most out of your loader! Our Bucket Forks mount in seconds with no tools needed.
Select-A-Fork Tool
4 simple questions and we can find the right forks for your machine.

Forklift Forks
Designed with you in mind! Our forks are made from boron-carbon alloy steel and heat treated to guarantee superior quality and durability. With a wide range of ready to order options, you came to the right place for your fork needs.

Custom Order
Standard options not quite what you are looking for? No problem! Netforks understands that not every piece of equipment is standard and not every need is simple. We are here to provide solutions to ALL our customers. Our team will be happy to address your unique needs.

Attachments
Offering the same superior quality and durability as our forks, Netforks attachments are available for many applications and pieces of equipment. Let us help you add versatility and efficiency to your equipment. 
HOURS
mONDAY 8AM – 4:30PM
tUESDAY 8AM – 4:30PM
wEDNESDAY 8AM – 4:30PM
tHURSDAY 8AM – 4:30PM
fRIDAY 8AM – 4:30PM
phone
EMAIL