Thank you for continuing to read and support the Netforks blog and our ongoing efforts to provide quality and useful information!
Over the last couple of months, we've looked at forks and fork enhancements to better understand and utilize forks.
As promised, this month we will take a look at our three top selling attachments and give a brief overview of what they can do.
A product we have discussed before on this blog, Auger systems are used to drill holes in different grounds and surfaces. The Auger drive is the heart of the system and is available for many different pieces of equipment including skid steers (and mini), excavators and backhoes. The drive along with other components of the auger system (bits, adapters, extensions) transform the equipment into an expert digging machine. Read more in our Auger blog here.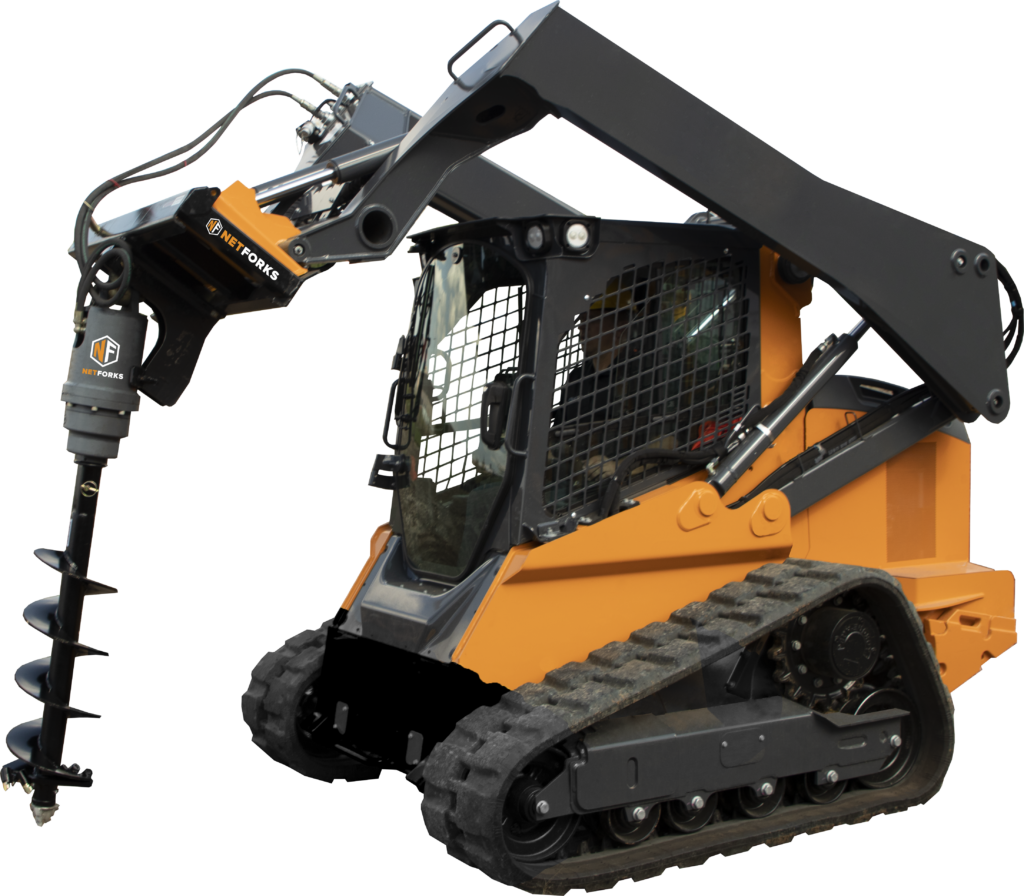 Trying to transport long and cylindrical loads using traditional forks is difficult and puts the load at risk of being damaged. Carpet poles allow operators to easily move rolls of carpet and similar items much faster and with much more security, thus providing more safety for products and employees and increasing efficiency in high volume operations.
While there are many booms that serve many purposes, extension booms are our top selling boom online. Extension booms extend the reach of a machine when handling awkward materials or operating in areas not accessible by the original machine reach. Extension booms are easy to use and work with many fork sizes. Our booms are made from premium steel and have eight different length settings to make sure your work is never out of reach!
Thank you for reading and supporting the Netforks blog!
Have you seen our new website? Check out the NEW & IMPROVED Netforks.com!